Roll-out for Sika Automotive GmbH successfully completed!
Thursday, February 19, 2015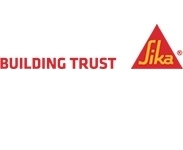 On January 2, 2015 the go-live of Sika Automotive GmbH, Hamburg was officially started. The roll-out of the Sika template processes was done smoothly and efficiently. The full range of automotive functionality was supported, including EDI, scheduling agreements, labels, scanning in the warehouse as well as self-billing.
All the existing business processes, formerly supported by 3 different information systems (as well as Excel), were replaced with template processes from SAP modules SD, MM, LE, PP-PI, QM, FI and CO. Standard reporting in BI was also implemented.
After an uneventful hypercare period and the first successful month-end closing, the project was officially closed on Feb.18. At SFC Automotive we are proud of having participated in such a successful project and wish our friends in Hamburg continued success!